Begin Your Property Search
Starting At $850,990 | 4 Designs | 2-3 Beds | 2 Baths | 1-2 Garage
Rich in history with beautiful waterfront views, Landing at Bay37 in Alameda will feature new construction flats-style condos in elevator-serviced buildings with bike storage, private garages, secure entry access and modern architecture. This new home community will boast a variety of amenities for residents, including picnic areas, a playground, a public dock, walking paths along the estuary and more!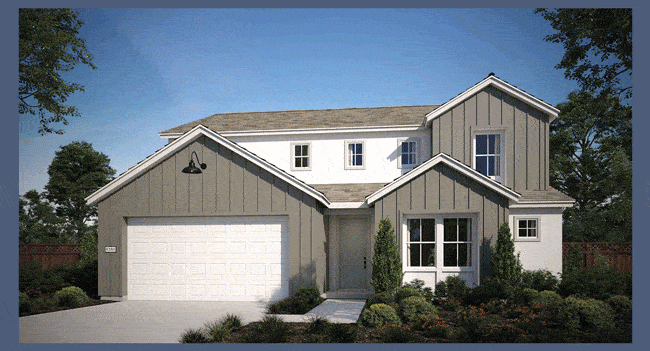 You are going to love lakeside living in our new neighborhood of Waypointe at River Islands in Lathrop, Northern California's premiere master-planned community. Get into the flow with an abundance of resort-style amenities from parks, pools, lakes and the San Joaquin River for more outdoor adventure and healthy living. Discover an abundance of community amenities and value with single-family homes, that include spacious backyards and some shared semi-private docks. All of our homes include our award-winning Design Studio services, advanced EVO Home Tech, and Unlocked Home Tours to help you find and personalize your home to better fit your life. Waypointe at River Islands is a shore thing for those local move-up buyers and Bay area residents looking for more value and space to grow along the San Joaquin Delta.
Single-Family Residences
Designed by Woodley Architectural Group
Opportunities for Design Personalization
Coming Fall 2021!
Up to 3,119 Sq. Ft. of Living Space
Up to 5 Beds & 4 Baths
Lake Front Options, Semi-Private Docks, Spacious Backyards
Access to Resort-Style Amenities

Click to see more details and interactive floor plans for the plans 1-3
Rents have risen consistently over the last 30 years, and they're not showing signs of stopping. Let's connect today if you're ready to purchase a home and move on from renting.
Ajeenah and her team are outstanding!! We recently sold my mom's home, which doesn't sound that bad, but we had to place it in a trust. Ajeenah helped us in every step of the process. Her attention to detail and knowledge was unbelievable. If your looking to buy or sell contact her first. She will be your biggest asset and friend. Thanks again


Hello, I recently reached out to Ajeenah for help. She guided and supported me through my first purchase/sell. When I decided to re-enter the home ownership market, Ajeenah was the only person I contacted. Her professionalism, guidance and support structuring me for the correct loan/mortgage package that fits my requirements/needs is who I trust. Her dedication to me as her client goes above and beyond; it's a true partnership as it should be when you're making a purchase--whether experienced or limited experience. I will always reach out to Ajeenah first and recommend her to friends and associates. Thank you Ajeenah! You are truly my Guardian Angel!  Judy Cimino


I have had the opportunity to work with Ajeenah on several transactions. She is amazing!!!! She is thorough and informative in sharing her expertise. I am someone who is always trying to learn and she continually shares her wealth of knowledge. Ajeenah is an incredible negotiator and will get the job done. Buying or Selling- Ajeenah is an excellent Realtor!  Jessica Liz


Ajeenah has helped us three times now for buying or selling a home and she did an excellent, professional job each time. I highly recommend her. She listened to our needs and did an outstanding job on making our hopes come true. There is no doubt that my family and I would use her again. Sold a Single Family home in Morro Bay, CA


Ajeenah walked me through the process completely guiding me on the decision I was making--to sell my home because I was underwater given the economy. Ajeenah and I continue working together personally and professionally. I refer home owners/buyers to her as often as possible. She has a vision to help me locate a new home and I'm not there yet because I don't see her vision yet! I will probably get there and won't realize it until she walks me into a new home! Thank you Ajeenah for all your guidance and help personally and professionally. Judy Cimino


She has always been excellent with all of our real estate and accounting needs. Her professional real estate background and excellent accounting skills have helped us tremendously. Highly recommend her services. Ross Bergman


About Us
TPRG, Inc. serves the great state of California by assisting its buyer clientele with locating and identifying that special home in the...